A Day in the Life of a Dental Assisting Student
✓ Park Car
✓ Place Prepared Lunch in Fridge
✓ Chug Caffeine-Packed Starbucks Beverage Before Class
✓ Jump into Scrubs
… Welcome to Hilary's Life as a Dental Assisting Student.
Who is She?
Hilary is a class mentor, Blake Austin College Ambassador, perfectionist, Solano County Local and just 5 months away from graduating from the Dental Assisting Program at Blake Austin College.
Be Honest… How Do You Like the Program?
When Hilary first walked into Blake Austin College she admitted that she thought the Dental Assisting Program would be a bore but to her surprise she discovered that there were many things about the program she fell in love with:
1) The Teachers
"[Our Instructors] Are very good at being professional but they are very good at having fun!" Hilary loves that her instructors are knowledgeable, show great enthusiasm and have very different teaching styles.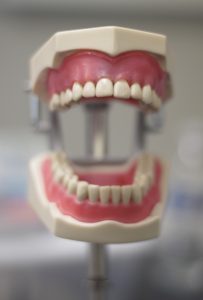 2) The Comfortable Learning Environment
"If anybody needs anything we're just like PLEASE HELP ME. We're not scared to admit if we don't know how to do something or if we're struggling, everyone is so comfortable with each other."
Hilary has been in the Dental Assisting Program for 4 months but has already noticed herself change dramatically since she's been at Blake Austin College. "I was quiet when I first came to Blake Austin College and didn't really speak up in class. Now, when I know the answer in class I say it or even when I think I know the answer and I'm wrong, I still say it. You know with me being a perfectionist I never want to be wrong but now I'm okay with being wrong."
3) Discovering Her Calling
"My sister came here [Blake Austin College] for Dental Assisting and loved it." Hilary's sister suggested that she try to get into the program and told her that people will always need someone in the medical/dental field. When she started to excel she became more excited and that feeling confirmed that Dental Assisting was the right career path for her.
If You Could Give Yourself a Piece of Advice on Your first week, What Would it Be?
"CALM DOWN. Stop stressing out." The terminology used in the first week can be difficult to grasp for new students. Hilary says, "The more you hear it the more you grab it and understand it. It just takes time."
---
Interested in learning more about the Dental Assisting Program? Check out our program page for more information, and remember to contact us to get started.